The City of Laguna Beach Animal Shelter was started in 1975 by a group of dedicated volunteers, The Pet Responsibility Committee (now PUP Laguna Beach), who lobbied the City of Laguna Beach to purchase the old Society for the Prevention of Cruelty to Animals building on Laguna Canyon Road for use as a shelter. Today, the shelter serves the residents of Laguna Beach and Laguna Woods by providing temporary care of sick, injured, and strayed or abandoned animals rescued by the animal services officers in the City of Laguna Beach and the City of Laguna Woods.
The shelter is funded by the City of Laguna Beach and supported by generous donations. Donations to PUP Laguna Beach fund the rehabilitation of our animals that require medical attention so that healthy pets can be put up for adoption. Donations are also used to help rescue dogs and cats. Please visit our Donor page for more information on how you can contribute to the future adoption of a pet.
At any one time, the facility houses dogs, cats, birds, and a small number of other animals. Every abandoned animal that comes through the Shelter is held for seven days for reclaiming by its owner. As a small community, the claim-rate is extremely high at 80%. We have been very fortunate to receive support from our community, the local veterinarians, the Bluebell Cat Foundation, and the citizens who appear with helping hands whenever there is a fire or flood in the canyon. We greatly appreciate the tremendous support from the community!
PUP board member, Diane Crandall, sits down for an interview on the ThisDay TV show.
Animal Shelter Events & Programs
Annual Vaccination Clinic
Date: February, Second Saturday, Annually
Time: 1:00 p.m. – 3:00 p.m.
Place: TBD
ALL DOGS MUST BE ON A LEASH AND ALL CATS MUST BE IN CARRIERS.
Occurs once each month and is subject to change without notice. Please call 
(949) 497-3552
 for specific times and dates.
City of Laguna Beach Chili Cook Off & Pet Parade*
Prizes awarded for best decorated booth and best chili. All proceeds to support local animal charities.
Friends of Laguna Beach "My Best Friend's Brunch"*
For up to date information on this event please visit the FLBDP web site Laguna Beach Dog Park
*A portion of the proceeds from this event, directly benefits the Laguna Beach Animal Shelter.
Animal Services Officer's Contact Information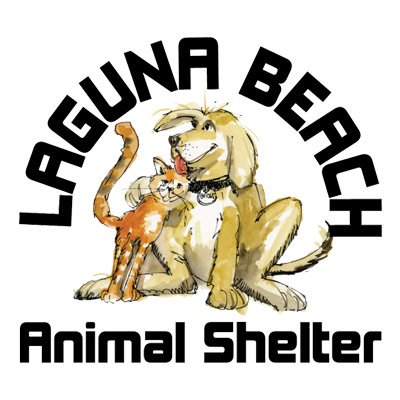 PUP benefits the
Laguna Beach Animal Shelter
Consider leaving a donation for our animals, every little bit goes a very long way. Thank you!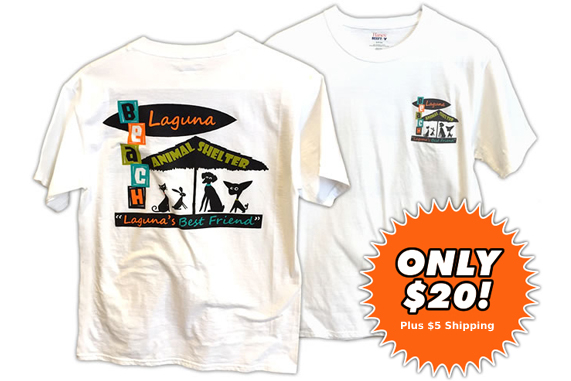 Get an Awesome
LBAS Shirt!
Be the envy of all of your friends when you're strutting around town in your super chic Laguna Beach Animal Shelter shirt with original artwork!