Make a Difference…Make a Donation
PUP Laguna Beach directs fundraising efforts to ensure that animals in our shelter receive the best care possible before adoption, including medical attention, neutering/spaying, and behavioral reinforcement. In addition to fundraising, the PUP is involved in animal issues brought to the attention of the Laguna Beach City Council, and works with the Police Department and Animal Control to resolve any animal problems within the communities of Laguna Beach and Laguna Woods.
While the Shelter's basic upkeep and routine operation are funded by the City of Laguna Beach, PUP is dependent on private donations for expensive surgical procedures, medication, and a small number of dogs and cats rescued from other facilities. Donations to PUP Laguna Beach will also help to fund the educational programs developed by Shelter staff to encourage informed and responsible pet ownership.
Here's how you can make a difference today:
Please contact PUP for additional information Click Here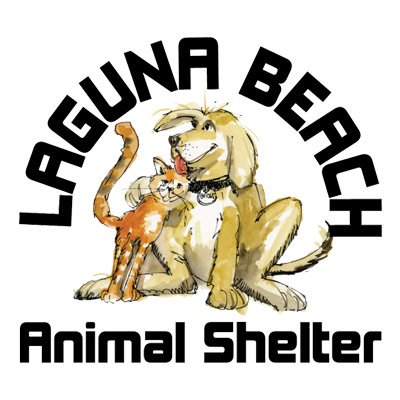 PUP benefits the
Laguna Beach Animal Shelter
Consider leaving a donation for our animals, every little bit goes a very long way. Thank you!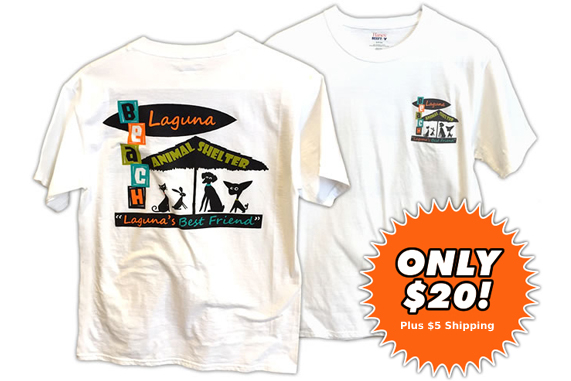 Get an Awesome
LBAS Shirt!
Be the envy of all of your friends when you're strutting around town in your super chic Laguna Beach Animal Shelter shirt with original artwork!